Cairns City Sights ex Northern Beaches

Cairns, Australia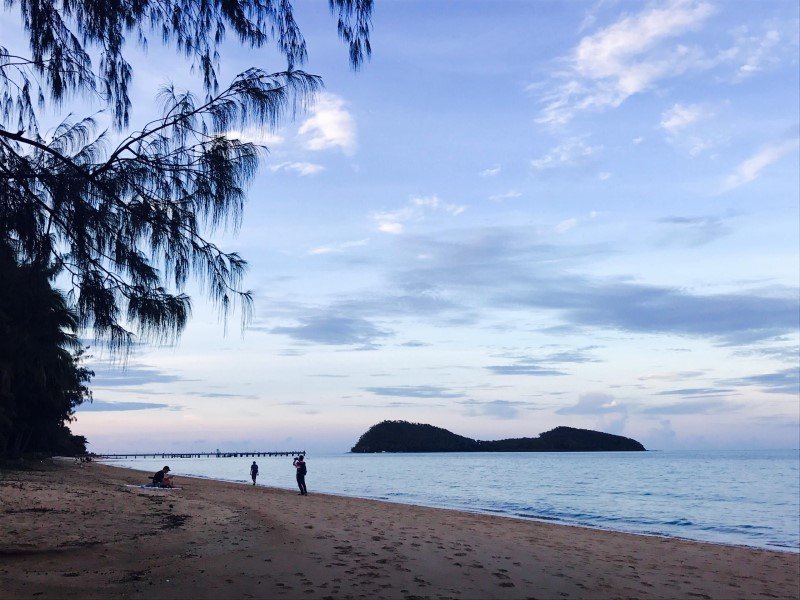 Child up to 14 years:
AUD $
50
Next available:
24 Sep 2021

Instant confirmation
What's Included
Afternoon tea Complimentary re-entry to Cairns Museum within 3 days Guide
WHAT TO EXPECT
Explore Cairns Visit St Monica's Cathedral Visit Cairns Museum Visit Flecker Botanic Gardens Visit Cairns' best scenic lookouts Visit the lower sections of Barron Falls, Surprise Creek Falls Visit the beaches of Palm Cove

Explore the very best of Cairns, as you discover the highlights with your experienced local guide.

Your half-day afternoon city sights tour will begin with hotel pick up from your accommodation in the Northern Beaches at 12:00. Cairns Highlights: Discover our vibrant cities history as you immerse yourself in the rich cultural heritage unique to Far North Queensland. St. Monica's Cathedral: Step inside one of the most breathtaking cathedrals in all of Australia, featuring the World's largest themed stained glass windows. Cairns Museum: visit the newly refurbished Cairns Museum. Join our exclusive tour in the School of Arts building in the heart of the city to see highlights of yesteryear. Complimentary re-entry to the museum within 3 days Afternoon Tea at the Botanical Gardens: Experience a true local delight with warm, fresh from the oven scones with strawberry jam and cream and your choice of locally grown Devonshire Tea, Coffee or Hot Chocolate Flecker Botanic Gardens: Enjoy a professional guided walk through the lush Flecker Botanical Gardens, renown for having one of the best exhibitions in Australia of tropical plants. Meander through the butterfly lined pathways under the green canopy, as your guide explains the various plant and wildlife you see along the way. Stunning Lookout: Cairns' best scenic lookouts. Take in the panoramic hillside views from the most stunning vantage points in Cairns. Lower sections of the Barron Falls: Enjoy a walk at the lower section of the Barron Gorge National Park, Surprise Creek Falls. Palm Cove: Conclude the day leaving the best for last simply stunning, Palm Cove. Choose to stroll along the jetty or feel your toes in the sand as you breathe in the salty sea air and watch the sunset before returning to your accommodate at 17:30.
Cairns City Sights ex Northern Beaches - Family

2 Adults + 2 Children

Check Availability

Next available:

24 Sep 2021

Cairns City Sights ex Northern Beaches

Check Availability

Next available:

24 Sep 2021
11:00AM - 12:00PM

Monday, 29-04-2016

11:00 AM - 12:00PM

How many participants are there?
*Top Deals and Last Minute deals pricing is available for limited spaces
Terms & Conditions:
Conditions: Child rates apply for 4 to 14 years. Minimum 4 people to operate this tour and maximum is 20 passengers.
Child up to 14 years:
AUD $
50
Check Options
Next available:
24 Sep 2021

Instant confirmation

Add

ed

to wishlist
Best Price Guarantee

Free & Easy Cancellation

Up to 10% Cashback

100,000 5 Star Reviews