5-Day Hiking Tour Of Pirin Mountains Bulgaria
Hike through green mountains and glacier lakes in this part of the world!

Sofia, Bulgaria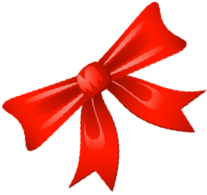 Buy as a Gift

Instant confirmation
What's Included
Transfers to and from Sofia Airport (on first/last tour date only)
Accommodation
Catering
English-speaking mountain guide
Chair lift tickets
What's excluded
Extra food and drink
Mountain maps
Medical insurance
Entry fees
WHAT TO EXPECT
The Pirin is perhaps Bulgaria's most picturesque and most alpine mountain. The rocky outcrop known for its marble and granite peaks and rich flora and fauna is listed by UNESCO as a world natural heritage site. The Pirin has over 60 peaks rising to over 2500m/8200ft, with the highest, Vihren (2914m/9560ft) the target of one of our treks. The routes transit ridge crests or weave among Cirques dotted with crystal-clear blue glacier lakes and offer an exceptional variety of incredible views.
Day 1 - Arrival
The tour meets you at Sofia Airport and transfers you to Bansko where you'll spend the next four nights.

Day 2 - Banderishki Lakes
Transfer to the Vihren Hut where we set off on a hiking trek through the pretty Cirque of the Banderishki Lakes. From there, you go across into the neighbouring valley and the Todorini Ochi Lakes and thence through the thick spruce forests of the Yulen Nature Reserve on to the valley of the playful Demyanitsa River. (6-7hrs of walking, climbing 800m/2600ft and descending 900m/3000ft)

Day 3 - Polezhan summit
Today, visit one of the Pirin's greenest parts near the Bezbog Hut. This is the setting-off point for an extraordinarily panoramic walking trek to the Polezhan summit (2851m/9354ft). The summit offers perhaps the most wonderful view in the Pirin, with no fewer than 17 lakes visible, including the largest and deepest glacier lake in the mountain: the Popovo Lake. (5hrs of walking, climbing and descending 650m/2100ft)

Day 4 - Golem Kazan
Time to attempt the Pirin's premier summit, Vihren. Trek through the Golem Kazan (The Giant Cauldron) area beneath the breathtaking sheer 300m/1000ft northern wall of Vihren, whose dolomite precipices offer shelter to rare edelweiss flowers and fretful herds of Balkan Chamois. The views are genuinely overwhelming, yet they are just the prelude to the panoramas that open up from the summit over a sea of jagged peaks all around. (7-8hrs of walking, climbing and descending 1000m/3300ft)


Day 5
Transfer from Bansko to Sofia Airport.
Notes: all treks are tailored in terms of difficulty to individual groups; overall, the terrain means they are rather arduous. The itinerary offers opportunities for extensions involving additional overnight stays at Bansko or Sofia to allow day trips to the Rila Monastery, Plovdiv, Koprivshtitsa, the Rozhen Monastery, Melnik, etc.
5-Day Hiking Tour Of Pirin Mountains Bulgaria
11:00AM - 12:00PM

Monday, 29-04-2016

11:00 AM - 12:00PM

How many participants are there?

Minimum unit order: 1 persons.
*Top Deals and Last Minute deals pricing is available for limited spaces
Terms & Conditions:
Traventuria Ltd. shall not be held liable in cases of "force majeure" circumstances, herewith described as events which we or our subcontractors cannot predict or avoid, such as terrorist activity, strike, war or threat of war, riot, civil strike, natural or nuclear disaster, adverse weather conditions, fire, road accidents, traffic jams, vehicle breakdown, etc. Traventuria Ltd. will act and do whatever is possible to the best of its abilities in order to minimize the impact on the clients' journey in such cases.
Claims for missed flights, only partially or totally unused other services as a result of such circumstances will not be acknowledged in such cases.
Cancellation Policy:
All cancellations should be made in writing to Traventuria Ltd. on our corporate email: info@traventuria.com
Cancellations advised verbally to a company staff (i.e. drivers, tour guides, resort representatives) or in writing to other email addresses will not be considered as valid
The following cancellation charges (as a percentage of the total cost, but not less than the deposit) apply for cancellations made by clients for services in Bulgaria, booked through Traventuria Ltd.:

> 30 days – 30%
29 – 15 days – 50%
14 – 9 days – 70%
8 days or less – 100%

The following cancellation charges (as a percentage of the total cost, but not less than the deposit) apply for cancellations made by clients for services outside Bulgaria, booked through Traventuria Ltd.:

> 41 days – 30%
40 days or less – 100%.

For bookings, where a flight ticket is included, the clients should pay the charges levied by the airline concerned
If a ground service provided by Traventuria Ltd. is omitted by a client (e.g. transfer, tour, etc.) due to last-minute illness, flight cancellation, etc. this is considered "no-show" and no refund will be made
The same rule applies if a client decides to leave the holiday before its end. We will issue all the required documents, verifying the cancellation, which you can use for your insurance company
Check Availability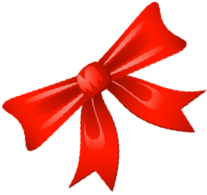 Buy as a Gift

Instant confirmation

Add to wishlist

Added to wishlist
Best Price Guarantee

Free & Easy Cancellation

Up to 10% Cashback

100,000 5 Star Reviews