Cool Breeze Waterfalls
Four amazing waterfalls where you can get in and enjoy the cold water. It will take your breath away.
What's Included
A/C Transportation
Bilingual tour guide
Waterfall entrance
Horseback riding
Lunch.
Why do we love this
We love that you get to visit four incredible waterfalls of the Guanacaste region and bathe in one of them!
What to Expect
These amazing waterfalls will take your breath away. They are located south of Tilaran on the way to Monteverde, a place where the majestic scenery of the Guanacaste mountain range is incredibly beautiful.
There are four waterfalls, Serena which is 102 ft high (31 m), Hidden 66 ft high (20 m), Rainbow 247 ft high (75 m), were you can get in and enjoy the cold water and the impressive Tobogán with 312 ft of height (95 m).
You will start in a high point and you will walk down stairs looking at each waterfall. Once you are down in the last waterfall, we will have horses ready to take you back, but they will go through different farms and you will visit the town of San Miguel.
Once you finish you will enjoy a typical costarrican lunch.
Frequently Asked Questions
T-shirt, comfortable clothes, tennis shoes.
https://www.backpackerdeals.com/costa-rica/tilaran/cool-breeze-waterfalls#deal-faq-3047
Bathing suit, extra clothes, sunscreen, and camera.
https://www.backpackerdeals.com/costa-rica/tilaran/cool-breeze-waterfalls#deal-faq-3048
Policies
Terms & Conditions:
Baggage: Baggage is carried under passenger's risk. Liability for loss, delay, or damage to baggage is limited to a maximum of USD $ 100.00, regardless of the value for it's owner, unless a higher value is declared in advance and additional charges are paid. We assume no liability for fragile, valuable or perishable articles.
Adventure Activities: When practicing adventure activities, and/or visiting wilderness areas or other places were the tour enters or takes place, the tour participant attests and verifies to be physically fit and in good health to undertake these activities. The tour participant expressly accepts and assumes the risks and dangers inherent to these areas and activities.
Accidents: Liability for death or personal injuries to passengers is limited to contract conditions with suppliers and insurance coverage subscribed by the company, according to the laws of Costa Rica, in effect at the moment of the accident.
Cancellation Policy:
Cancellations within 48 hours prior to departure will be considered a "no-show;" therefore, no refunds will be made.
Reviews for Cool Breeze Waterfalls
---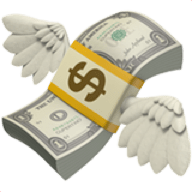 SAVE

USD $

6
Best Price Guarantee

Free & Easy Cancellation

Up to 10% Cashback

100,000 5 Star Reviews

Book Securely