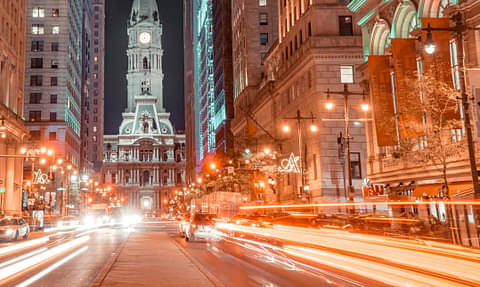 PHILADELPHIA
Take yourself back in time in this historical city
Known as the birthplace of the United States, Philadelphia is in no doubt a city rich with history and culture.
Discover why there's no better place to reconnect with family and friends and discover (or rediscover) the city's destination-defining museums and attractions, and enjoy eats at some of the best restaurants in the country.
Explore centuries-old buildings and artefacts that are scattered throughout the city and feel like you're back in the 1700s, or, delight your taste buds with a bite of the must-try Philly cheesesteak in downtown Philadelphia.
It is a family friendly city of all ages and all attractions can be explored within walking distance!
Discover our Philadelphia deals below!
More activities to explore