What's Included
Sunscreen
Equipment
Wetsuit
Wet shirt
Accredited surf instructors
What to Expect
Learn how to surf in a fun and supportive environment Experience the thrill of riding a wave Understand how the ocean works Learn how waves breaks, what is a rip or sweep is, how to spot a safe swimming spot and a safe surfing area

Our 2hr Beginner surf lesson is for kids and adults wanting to learn to surf in a fun and supportive environment. Come and experience the thrill of riding a wave. Bring and friend of family member and share the stoke of surfing. This lesson is open to kids and adults. Throughout this lesson we will share a short surf awareness presentation so you will understand how the ocean works. You will learn how waves breaks, what is a rip or sweep is, how to spot a safe swimming spot and a safe surfing area.
Also what to do if you are ever in trouble in the ocean and how to get yourself out of a rip. We are passionate on passing this knowledge onto everyone and believe everyone who visits the beach should understand this. Once this is done the fun part begins, we do a quick demonstration and practice on how to stand on the surfboards then lets get wet and catch some waves! We offer a three and five lessons discount, so if you love the first lesson and want to come back again you can always upgrade to this. You have 8 weeks to complete this package of surf lessons.

Reviews for 2H Coolum Beach Beginner Surf Lesson
3 reviews
Total review count and overall rating based on Backpackerdeals and Travello reviews.
We'd love to hear about your experience! Share your feedback with us, and get rewarded!
Policies
Terms & Conditions:
This tour is available for guests 6 years and above.
Please be advised, guests will need to contact the supplier 24-48 hours prior to the tour to reconfirm the booking.
Coolum Surfing School needs a signed disclaimer from every student participating in the event, before the events starts please have these form ready to give to the surf coach.
If any students have any medical problems (e.g. Asthma, allergies, back, knees or neck problems), we (CSS) should be aware of, please pass these details to our coaches before the start of the event.
What to bring:
All students are recommended to bring with them adequate swimwear, towel, water and have applied sunscreen.
All customer cancellation & refund requests are also subject to our website's own refund conditions.
Tour Operator
Coolum Surfing School
Tickle Park, David Low Way, Coolum Beach QLD 4573, Australia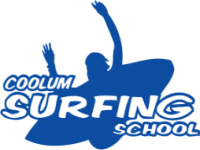 Flexible booking
Book your experience stress-free and know we're here to help.
Get Instant Confirmation