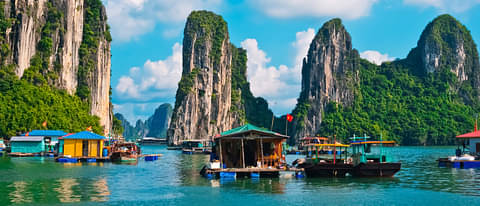 VIETNAM
Authentic experiences and unique activities in Vietnam.
View Best Deals
Experience a sensory overload.
The sight of the magnificent limestone cliffs at Halong Bay, the sound of the whizzing tuk-tuks in Hanoi, the smell of spicy street food, not to mention the taste! It really is a thrill for all the senses. Practice the ancient martial art of Vinh Xuan, learn how to make traditional Vietnamese desserts or try your hand at calligraphy - let's uncover an authentic Vietnam!
Check out our Vietnam deals below.