Duration
15 Days 14 Nights
Max Group Size
15
Minimum Age
18+

i
Fitness Level
Easy
Meals
Some

i
Start & End Location
Cairo to Amman
What's Included
Get up to 10% cash back when you book with us

All accommodation: Hotels (11 Nights), Sleeper Trains (1 Night), Felucca (1 Night), Desert Camping (1 Night).

Meals: 14 Breakfasts, 3 Lunches, 4 Dinners

Knowledgeable English-speaking local guides

All transport between destinations - including internal flights

Guidance from an amazing G Adventures Chief Experience Officer (CEO) throughout

Variety of activities and tours included in price

All entrance fees
What to Expect
Get ready for a wide-ranging adventure showcasing Egypt and Jordan's natural wonders and fascinating cultures.
Offering the perfect combination of guided excursions with free time to explore at your own pace, your expert local leaders will share with you the archaeological and historical secrets of the ancient sites of Petra, Luxor and the Great Pyramids of Giza.
Whether it's haggling in Cairo's bustling bazaars or snapping a desert sunset, Egypt and Jordan will be etched into your memory like a hieroglyph.

Where we visit
Day 1: Cairo
Arrive at Cairo at your convenient time. There are no planned activities until an evening welcome meeting where you will meet your fellow travellers.
Accommodation: Hotel
Day 2: Cairo to Aswan
Today, embark on a Great Pyramid of Giza and Sphinx Tour, where you will get to enjoy the magnificent great pyramid of Giza and the Sphinx. No matter how many photos or documentaries you have seen, the first glimpse of these marvels of the ancient world will take your breath away.
Then, visit the Egyptian Museum. Featuring over 10,000 pieces from every period of Egyptian history, including the treasures from the tomb of Tutankhamun, this massive museum is a fantastic place to learn about the country. There is plenty of free time for you to explore on your own, but please note, there is an additional 50 EGP fee to take photos in the museum.
Travel overnight to Aswan on this modern, air-conditioned sleeper train. Equipped with twin-berth beds, there is no shower in the cabin, however each cabin does have a sink plus there is a shared toilet at the end of each carriage.
Enjoy an airline-style tray meal for dinner and complimentary breakfast. Attendants can serve drinks in your compartment at extra cost or there is a bar car for socializing.
Transport: You'll travel by train tonight for approx 12 hours from Cairo to Aswan.
Accommodation: Overnight train
Day 3: Aswan
With your train due to arrive in Aswan early in the morning, enjoy some free time browsing the souk or walking along the Nile.
Later, board a boat to reach one of the many Nile islands and visit a Nubian village. Walk around the small community, then enjoy a traditional, home-cooked dinner at a local home.
Accommodation: Hotel
Day 4: Aswan
Spend the day exploring Aswan, with the option to visit the magnificent temples of Abu Simbel - one of the most fascinating sights in the area. Later, opt for a half day tour of the Unfinished Obelisk, High Dam and Philae Temple. Visit the modern Nubian Museum to learn more about Aswan's local people.
Accommodation: Hotel
Day 5: Aswan to Kom Ombo
Sail the Nile onboard a traditional felucca - a basic, traditional Nile sailboat that makes for an extremely relaxing and enjoyable way to travel down the river.
Spend the rest of the day out on the river and a night under the stars, as you'll sleep, open-air on the deck of the boat (mattresses and blankets are provided0.
The felucca itself does not have toilets or showers, however you will have access to a private support boat, travelling in close proximity to the felucca. This support boat is equipped with toilets and a shower and an area to eat your meals, leaving you stress free to enjoy this tranquil and traditional experience on the Nile.
Accommodation: Felucca
Day 6: Kom Ombo to Luxor
Today, enjoy a guided visit Kom Ombo Temple, located right on the banks of the Nile. Dedicated to the crocodile god, you can still see the remains of an ancient mummified crocodile that was worshipped here thousands of years ago.
Then, the journey to Kom Ombo begins with a stop en route at the Karnak Temple.
Once the centre of all religious life in ancient Egypt, this temple was built and extended by successive generations of rulers. You'll then have the chance to enjoy some free time in Luxor in the afternoon.
Transport: You'll travel by private vehicle today for approx 4 hours from Kom Ombo to Luxor.
Accommodation: Hotel
Day 7: Luxor
Rise early to catch the sunrise as you cross the Nile to the west bank, passing through farmers fields on your way to the Valley of the Kings.
Descend the narrow, rock-hewn corridors and take in the magnificent decoration and designs of the tombs of the pharaohs. While the treasure has now all gone, the tombs contain the incredible paintings of the life of their incumbent and stories from the Book of the Dead.
Continue on to visit the impressive Funerary Temple of Queen Hatshepsut, which seems to rise out of the surrounding limestone outcrops - a reminder of the power women held in the Ancient Kingdom.
End the day with a stop at the two mammoth statues of Amenophis II at the Colossi of Memnon.
While in the region, enjoy lunch with a local family and then explore Luxor at your own pace.
Accommodation: Hotel
Day 8: Luxor to Amman
Take a flight from Luxor to Cairo, then transfer to a connecting flight to Amman, Jordan, where you can enjoy some free time to explore on arrival.
You will not be accompanied by a CEO on the flight between Cairo and Amman. Say goodbye to your Egyptian CEO at the Cairo Airport, upon landing you will meet our Jordanian rep at the Amman airport who will assist with immigration and visas. After transfer to the hotel where your Jordanian CEO will meet you.
Transport: You'll travel by plane today for approx 2 hours and 30 minutes from Luxor to Cairo and then Cairo to Amman.
Accommodation: Hotel
Day 9: Amman, Jerash, Dead Sea and Amman
Set off on a half-day guided-trip to Jerash, a fascinating site and one of the largest and most well-preserved Roman ruins outside of Italy. Wander amid its paved and colonnaded streets, soaring hilltop temples, handsome theatres, spacious public squares and plazas, baths, fountains and city walls pierced by towers and gates – all in exceptional condition.
Continue on to the Dead Sea. Known for its high salinity, opt to bob like a cork in the healing water or cover yourself in therapeutic mud. There is also the option to visit the site of Jesus' baptism.
Transport: You'll travel by private vehicle for approx 5 hours today
Accommodation: Hotel
Day 10: Amman, Karak and Petra
Depart Amman early on Day 10 for the first stop, Mt Nebo - a historic site believed by many to be the location of Moses' death and has thus been a centre for pilgrimage since the earliest Christian times. Trek to the summit (817m or 2,680 ft), and be rewarded with views of the stunning surrounding countryside and Israel in the distance.
You'll then continue on to Madaba to see the famous Byzantine mosaics, dating back to the sixth century. After, visit Karak Castle, built during the Crusades.
Arrive in the early evening to Wadi Musa, the town just outside Petra.
Transport: You'll travel by private vehicle for approx 4 hours today between Amman and Wādī Mūsá, with stops along the way.
Accommodation: Hotel
Day 11: Petra
Start early to visit iconic Petra where you'll embark on a guided walking tour alongside your CEO. This UNESCO World Heritage site winds its way through the Siq - a narrow, 1km-long (.6 mi) gorge flanked by soaring 80m-high (262 ft) sandstone walls.
Please note: The site is large so please be prepared for a lot of walking over sand and rocks for the entire day. Pace yourself, stay hydrated and be sure to have proper walking/hiking shoes.
Take in the astounding colours and patterns of the rock, and, at the end of this passage, catch your first glimpse of Al-Khazneh, the famed treasury of Petra.
Explore in depth with your CEO and get a brief history of the city, one of the greatest attractions in the Middle East. The Nabateans carved this capital from the living rock of the surrounding mountains in Petra. Visit monuments that include the Pharaoh's Castle, the triumphal arch, the amphitheatre, and the monastery.
This evening, opt to visit a Turkish bath or visit Petra by night.
Day 12: Petra to Wadi Rum
From Little Petra, take a 4x4 drive to Wadi Rum - a vast, silent landscape of ancient riverbeds and the largest and most magnificent of Jordan's desert landscapes. Head deep into the desert stopping at famous landmarks along the way.
Arrive to the camp in time for a traditional meal and learn more about this ancient culture. Dinner tonight is prepared in traditional fashion, with the meat and vegetables cooked in an underground oven. Soft drinks and water are available for purchase.
Accommodation in the desert is in individual cabins that are all attached. Each room contains a bathroom and basic linens are provided. For religious reasons, no alcohol is permitted at the camp.
Transport: You'll travel by private vehicle for approx 2 hours today between Petra and Wadi Rum.
Accommodation: Camping
Day 13: Wadi Rum to Aqaba
Opt to take a hot air balloon ride at sunrise for incredible views of the desert. After that, embark on a journey to the Red Sea, where you can opt to snorkel, relax at the beach or enjoy a relaxing boat trip.
Be sure to try some fresh seafood for dinner!
Transport: You'll travel by private vehicle for approx 1 hour today between Wadi Rum and Aqaba.
Accommodation: Hotel
Day 14: Aqaba to Amman
Today, head back to Amman with a little time to explore. The morning is flexible, with lunch held at a local community cafe, Safi Kitchen.
Located in the South Ghour region, south of the Dead Sea, Safi Kitchen creates opportunities for members of the local community, with the mission of the company being to raise awareness about the importance of cultural heritage and natural resources of the area. Their tourism program is key to the expansion of their environmental and social mission.
Afterwards, enjoy a final night out in the city.
Transport: You'll travel by private vehicle for approx 4 hours today between Aqaba to Amman.
Accommodation: Hotel
Day 15: Amman
Today is departure day so feel free to leave at any time. Not ready to leave? Your CEO can help with travel arrangements to extend your adventure
Frequently Asked Questions
Simple and clean hotels and hostels; affordable public and private transport; lots of optional activities.
Allow $320 - $420 USD for meals. Eating is a big part of traveling. On this tour, you'll experience the vast array of wonderful food. Generally meals are not included in the trip price when there is a choice of eating options, to give you the maximum flexibility in deciding where, what and with whom to eat. It also gives you more budgeting flexibility, though generally food is cheap. Our groups tend to eat together to enable you to taste a larger variety of dishes and enjoy each other's company. There is no obligation to do this though. Your CEO will be able to suggest favourite restaurants during your trip.
If you choose to book the "My Own Room" option for this tour, you will receive your own single room for all night stops, with the following exceptions: Nights 2 and 7 overnight train, Night 5 felucca stay, Night 12 Bedouin camp.
On this trip you can expect to stay in small local hotels or pensions (with the exception of the start and finish hotels, which are often larger city hotels), which will vary a little in standard and facilities: some may not have elevators, air-conditioning or English-speaking staff, but most importantly all are locally-run and in excellent central locations to give you maximum time for exploring the sights.
For details of your joining hotel please refer to your tour voucher.
If this is your first visit to Cairo, we highly recommend that you book an airport transfer. Unfortunately there are quite a number of scams and rackets waiting to greet new arrivals, and they begin at the airport.
We recommend that you exit the airport before finding a taxi and negotiate directly with the driver. Official airport taxis cost approximately 250 to 280 EGP but you should be able to find a regular taxi to take you for between 150 to 200 EGP (approx USD 17-20). The drive can take anywhere between 20 minutes and 1 hour depending on the time of day and subsequent traffic conditions. Taxis do not have meters and you should expect to bargain with the driver and make sure you fix a price before you get into the car and set off. Do not pay more than the agreed price (unless it is a small tip for good service).
It is advisable to drink bottled water in Egypt and Jordan.
We recommend using a backpack for your convenience, or a medium-sized suitcase if you prefer. A daypack is also essential for carrying everyday items. Space is limited on transportation, so there is a limit of one main piece of luggage per person. You will be responsible for carrying your own luggage.
It is important to pack clothes for warm to hot days and cool evenings. A set of smart casual clothes is also advisable.
Packing List
Additional Items:
• Sleeping bag and liner (Seasonally appropriate)
Cold Weather:
• Long-sleeved shirts or sweater
• Scarf
• Warm gloves
• Warm hat
• Warm layers
Conservative Dress:
• Modest clothing that covers knees and shoulders (Long pants, long skirts, shirts that cover shoulders)
• Shawl or scarf (for temple visits)
Documents:
• Flight info (required) (Printouts of e-tickets may be required at the border)
• Insurance info (required) (With photocopies)
• Passport (required) (With photocopies)
• Required visas or vaccination certificates (required) (With photocopies)
• Vouchers and pre-departure information (required)
Essentials:
• Binoculars (optional)
• Camera (With extra memory cards and batteries)
• Cash, credit and debit cards
• Day pack (Used for daily excursions or short overnights)
• Ear plugs
• First-aid kit (should contain lip balm with sunscreen, sunscreen, whistle, Aspirin, Ibuprofen, bandaids/plasters, tape, anti-histamines, antibacterial gel/wipes, antiseptic cream, Imodium or similar tablets for mild cases of diarrhea, rehydration powder, water purification tablets or drops, insect repellent, sewing kit, extra prescription drugs you may be taking)
• Flashlight/torch (Headlamps are ideal)
• Fleece top/sweater
• Footwear
• Hat
• Locks for bags
• Long pants/jeans
• Moneybelt
• Outlet adapter
• Personal entertainment (Reading and writing materials, cards, music player, etc.)
• Reusable water bottle
• Shirts/t-shirts
• Sleepwear
• Small travel towel
• Sunglasses
• Toiletries (Preferably biodegradable)
• Watch and alarm clock
• Waterproof backpack cover
• Windproof rain jacket
Health & Safety:
• Face masks (required)
• Hand sanitizer (required)
• Pen (Please bring your own pen for filling out documents.)
• Rubber gloves
Warm Weather:
• Sandals/flip-flops
• Shorts/skirts (Longer shorts/skirts are recommended)
• Sun hat/bandana
• Swimwear
All countries require a valid passport (with a minimum 6 months validity). Contact your local embassy, or consulate for the most up-to-date visa requirements, or see your travel agent. It is your own responsibility to have the correct travel documentation. Visa requirements for your trip will vary depending on where you are from and where you are going. We keep the following information up to date as far as possible, but rules do change and sometimes without warning. While we provide the following information in good faith, it is vital that you check yourself and understand that you are fully responsible for your own visa requirements.
EGYPT
Many nationalities including all Western European and Arab countries, USA, Australia and New Zealand are able to obtain a one-month single entry visa on arrival at Cairo International airport or at the Egyptian land border. On arrival if you plan to purchase an entry visa you must pay in cash. You will have the option of paying with US Dollars (USD), the British Pound (GBP) or in Euro's (EUR). The visa fee is 25 USD or the equivalent to your currency.
Reviews for 15 Day Egypt And Jordan Adventure
22 reviews
Total review count and overall rating based on Backpackerdeals and Travello reviews.
We'd love to hear about your experience! Share your feedback with us, and get rewarded!
Policies
Terms & Conditions:
The minimum age for clients traveling on this tour is 12

An adult over the age of 18 must accompany each child under the age of 18. It is imperative that one adult accompany each child

The supplier reserves the right to restrict the number of travelers under the age of 18 on tours

Date of birth must be submitted for this product

Please note that this is a multi-country tour with each country having different entry requirements due to COVID-19. In addition to the PCR test required to enter Egypt, similarly Jordan requires that a PCR test be done prior to crossing the border. The CEO will assist with arranging this, at travellers' own expense, on day 6 of the tour when the group is in Luxor.
Cancellation Policy:
For a tour departing between January 19, 2022 and April 30, 2023, travellers will be permitted to cancel their confirmed tour services, pre- or post tour accommodation services, extra services, or transfer services at any time prior to 14 days from the date of tour departure at no charge if they also rebook another tour service and/or reschedule travel to a later date, which later date must be within two years of the initial departure date.

The traveller must rebook their deferred travel at the same time as their cancellation in order for the policy to be applicable.

For tours booked to depart between January 19, 2022 and April 30, 2023, the traveller will be responsible to pay the difference if the rebooked tour is priced higher than the original tour and will receive a travel credit for the difference that will be kept on file with The Supplier for two years from the date of rebooking if the rebooked tour is priced lower than the original tour.
All customer cancellation & refund requests are also subject to our website's own refund conditions.
Tour Operator
G Adventures North Africa & Middle East
Tahrir Square, Qasr Ad Dobarah, Abdeen, Cairo Governorate, Egypt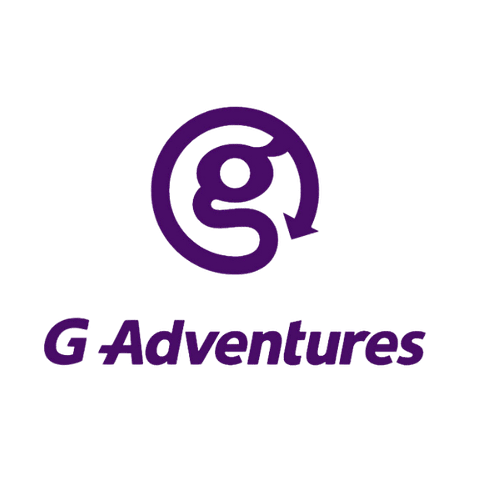 Flexible booking
Book your experience stress-free and know we're here to help.