Akaroa Harbour Swim with Dolphins Cruise - 3 Hours
Dive into the Akaroa Harbour and swim with the world's smallest and rarest dolphins - the Hector's dolphin!

Akaroa, New Zealand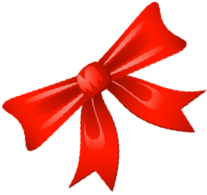 Buy as a Gift

Instant confirmation
What's Included
Swim with New Zealand's rarest dolphin
Wetsuits and masks provided
Hot showers and hot chocolate after cruise
Dedicated dolphin guide
WHAT TO EXPECT
Come and swim with the world's smallest and rarest dolphin, the Hector's Dolphin in Akaroa. It's a once in a lifetime experience, as picturesque Akaroa is the only place on the planet that you're able to swim with them!

Itinerary:
Cruises depart at 6.30am (Dec-Feb), 8.30am (Nov-Mar), 11.30am (All year) and 1.30pm (Sept-May). Please arrive at the Main Wharf in Akaroa 30 minutes prior to departure time.

A 90-minute drive from Christchurch, Akaroa is a quaint, French-inspired seaside village that you'll instantly fall in love with. As soon as you arrive, you'll feel the magic, and the good vibes just keep coming as you head off on a dolphin swim cruise!

Make use of the onshore facilities - hot showers, change rooms and lockers - before jumping aboard Black Cat Cruises purpose-built swim vessel. Get ready for an epic day! Everything is provided, including wetsuits and masks.

After a half hour briefing, you'll head off to meet the dolphins. You'll get to experience up to 2 hours on the water, with about 45 minutes swimming time.

You'll dive in with the endangered Hector's Dolphin, the world's rarest and smallest oceanic dolphin. It's the ultimate dolphin experience! Hector's dolphins are endemic to New Zealand, which means you won't find them anywhere else in the world. Akaroa is the only place you can get this close. It's a once in a lifetime experience to swim with these beautiful marine mammals in their natural habitat.

Hector's dolphins are protected in Akaroa Harbour by a marine mammal sanctuary and Black Cat Cruises donate a portion of all ticket sales back to education and research on these endangered creatures. You can swim knowing these friendly creatures are well looked after.

After making some new friends, it's time to hop back in the boat and back to the harbor. There, enjoy a hot shower and then a hot chocolate while you debrief.
Akaroa Harbour Swim with Dolphins Cruise - 3 Hours
11:00AM - 12:00PM

Monday, 29-04-2016

11:00 AM - 12:00PM

How many participants are there?
*Top Deals and Last Minute deals pricing is available for limited spaces
Terms & Conditions:
If you don't get to see dolphins (average 3% of cruises) we give you a voucher to cruise again with us for free (There is no monetary refund, the voucher must be used by yourself, and is not transferable to other persons).
To ensure maximum safety and enjoyment of the tour by yourself and other passengers you must follow all reasonable instructions given by our staff before, during and after the tour and you agree that you will ensure that any children in your care do the same. You are responsible for the safety and protection of your own personal possessions at all times.
A basic level of fitness is required. You will be floating in the water and will be required to swim to and from the boat – distances up to 50 metres (150 feet) at a time.
Not suitable for children under 8 years
Customers should have some knowledge of English, so you can understand safety instructions and emergency procedures. If you do not speak English, you should be able to read and understand the foreign language safety instructions and be confident that you can communicate with crew using the pre-agreed hand signals in the event of an emergency.
Cancellation Policy:
If a passenger wishes to change or cancel their tour they must give Black Cat Cruises a minimum of 24 hours notice. Anytime later than this will incur a cancellation fee.
We reserve the right to cancel or change a tour or to replace any vessels at any time. Weather and sea conditions can change quickly and this may alter the status of your tour at any time. In the event that your tour is cancelled due to adverse sea or weather conditions, you are entitled to a full refund, or we will transfer your booking to an alternative date if one is available and suitable.
Check Availability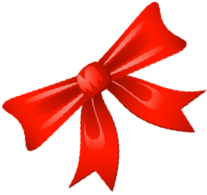 Buy as a Gift

Instant confirmation

Add to wishlist

Added to wishlist
Best Price Guarantee

Free & Easy Cancellation

Up to 10% Cashback

100,000 5 Star Reviews