Duration
15 Days 14 Nights
Max Group Size
16
Minimum Age
12+

i
Fitness Level
Low
Meals
Included

i
Start & End Location
Auckland - Christchurch
What's Included
Get up to 10% cash back when you book with us

All accommodation: Hotels/motels

Coromandel Peninsula visit

Cathedral Cove visit

Orientation walk in Wellington and Christchurch

Delicious wine tasting

Fiordland National Park visit with Doubtful Sound day cruise

Aoraki/Mt Cook National Park visit with hiking opportunity (weather permitting)

Free time in Rotorua, Wellington, Franz Josef and Queenstown

All transport between destinations - including internal flights

Guidance from an amazing G Adventures Chief Experience Officer (CEO) throughout

Delicious meals: (8 Breakfasts, 1 Lunch, 2 Dinners)
What's Excluded
Flights to and from the departure and return location
What to Expect
Two weeks is barely enough time to thoroughly explore your hometown, let alone a place as fascinating as New Zealand!
For adventurers on a tight time-budget, this 15-day trip wraps up the must-sees of both islands with a nice little bow.
Check out the Coromandel Peninsula's gorgeous beaches, hang with the Maori in a traditional village and get your adrenaline fix in Queenstown. Consider this your New Zealand starter kit.
Where we visit

Day 1: Auckland
Arrive at any time today as there are no activities scheduled until an evening welcome meeting with your CEO and tour group, so feel free to head out and enjoy the city.
Accommodation: Hotel

Day 2: Coromandel Peninsula/Hot Water Beach
Depart early for the stunning Coromandel Peninsula - one of many scenic regions of New Zealand. Set off into the mountain forest in search of the elusive "Hairy Moehau" monster. Check out the beaches and cliffs and keep your eyes peeled for dolphins and whales. Make friends with the locals, including the beloved "hippies" who arrived in the 1970s and never left!
From here, take the 1 hour 30 minute walk to Cathedral Cove. Here, a giant arch formed into the headland separates two secluded coves where you can swim, lay in the shade and enjoy the beauty of this idyllic spot.
Transport: Today you'll travel for approx. 3 hours via private vehicle between Auckland and Hahei.
Accommodation: Lodge



Day 3: Coromandel Peninsula/Rotorua
Today, you'll make the journey to Rotorua - the city that sits over an active volcanic zone with bubbling mud pits and multi-coloured pools in different areas around the town. A stop at the Tamaki Village includes a traditional Powhiri welcome ceremony followed by a captivating stage performance explaining Maori history, myths and culture. For dinner, enjoy a traditional Hangi meal, similar to the Hawaiian Luau, with dishes such as chicken, sweet potatoes (kumara), and lamb steamed over heated rocks.
Transport: Today you'll travel via private vehicle for approx. 4 hours between Hahei and Rotorua.
Accommodation: Hostel


Day 4: Rotorua/Wellington
On Day 4, enjoy the opportunity to take in the ever-changing scenery of the North Island and travel to the capital, Wellington.
Transport: Today you'll travel via private vehicle between Rotorua and Wellington for approx. 8 hours.
Accommodation: Hotel


Day 5: Wellington
Say hello to the beautiful city of Wellington on your first full-day here! Enjoy a brief walk with your CEO who will give you some tips on finding things like supermarkets, main squares, and ATMs.
Afterwards, enjoy a free day to explore this relaxed but lively city.
Accommodation: Hotel


Day 6: Wellington/Kaikoura
Today, you'll fly from Wellington to Christchurch on the South Island, where you'll then travel to the seaside town of Kaikoura, known for its diverse marine life.
Travel: Today you'll travel via plane between Wellington and Christchurch and via private vehicle between Christchurch and Kaikoura for approx. 2 hours and 30 minutes.
Accommodation: Hotel
Day 7: Kaikoura/Hanmer Springs
Opt to swim with dolphins or go whale watching during a free morning in Kaikoura before travelling to Hanmer Springs, stopping en route for a wine tasting at a local winery. Opt to take a soak in the hot springs and enjoy some R&R.
Transport: Today you'll travel via private vehicle for aprpox. 3 hours between Kaikoura and Hanmer Springs.
Accommodation: Hotel

Day 8: Hanmer Springs/Franz Josef
Buckle up for another long-yet-worthwhile day of travel! Take in the stunning scenery while travelling across the Southern Alps to the rugged and remote West Coast, before staying in the rainforest near the world's fastest moving glacier.
Transport: Today you'll travel via private vehicle between Hanmer Springs and Franz Josef for approx. 8 hours.
Accommodation: Motel
Day 9: Franz Josef
Enjoy a free day to explore the area around Franz Josef, with dozens of optional activities in the area to suit just about any budget and preference. Try heli hiking, scenic helicopter flights, quad biking, skydiving, glacier valley walk, lake kayaking or a hot pools visit.
Don't waste a minute—get exploring!
Accommodation: Motel
Day 10: Franz Josef/Queenstown
On Day 10, you'll continue to Queenstown, the adventure capital of the world! With beautiful scenery and tons of activities, there's something for everyone here. For those with enough energy, we definitely recommend enjoying the great night life!
Transport: Today you'll travel via private vehicle for approx. 9 hours between Franz Josef and Queenstown.
Accommodation: Hotel


Day 11: Queenstown
With free time here, opt to experience bungee jumping (in its birthplace), jet boating (also born here!), skydiving, paragliding, hiking or mountain biking. Or take it a little slower and travel by gondola to the top of a local peak.
There's tons to do, so get out and get going!
Accommodation: Hotel


Day 12: Queenstown
Enjoy the stunning scenery of Fiordland National Park and Doubtful Sound on a day cruise. As one of the most untouched, remote places in the world, the only way to get to Doubtful Sound is by boat across Lake Manapouri, then bus across Wilmot Pass to Doubtful Sound. Marvel at the steep cliff walls and cascading waterfalls, and keep an eye out for area wildlife: dolphins, penguins, seals, and a variety of birds. This isolated part of New Zealand is truly a special place - so be sure to take in the waterfalls and wildlife before returning to Queenstown for the night.
Transport: Today you'll travel via private vehicle between Queenstown and Doubtful Sound for approx. 3 hours and return.
Accommodation: Hotel


Day 13: Queenstown/Twizel
Head through the centre of the South Island to Twizel, near New Zealand's highest peak, Mt Cook. Visit Aoraki/Mt Cook National Park and spend the afternoon hiking the region, taking in the alpine scenery of the park which includes a mix of rocks and glaciers, as well as alpine plants including the world's largest buttercup, the Mount Cook lily. There are several short walks that reward with spectacular views. Learn more about mountaineer Sir Edmund Hillary at the Visitor's Centre which is also an included stop today.
Accommodation: Hotel

Day 14: Twizel/Christchurch
Continue on to Christchurch - AKA The Garden City - and take in an orientation walk with your CEO. Enjoy one final night together with the group.
Travel: Today you'll travel via private vehicle between Twizel and Christchurch for approx. 4 hours.
Accommodation: Motel
Day 15: Christchurch
Today is departure day so feel free to leave at any time. Not ready to leave? Your CEO can help with travel arrangements to extend your adventure!
Frequently Asked Questions
You can expect comfortable, tourist-class accommodations with character on this tour.
Allow $515 - $670 USD for meals. Eating is a big part of traveling. On this tour, you'll experience the vast array of wonderful food. Generally meals are not included in the trip price when there is a choice of eating options, to give you the maximum flexibility in deciding where, what and with whom to eat. It also gives you more budgeting flexibility, though generally food is cheap. Our groups tend to eat together to enable you to taste a larger variety of dishes and enjoy each other's company. There is no obligation to do this though. Your CEO will be able to suggest favourite restaurants during your trip.
Accommodation will be varied throughout your adventure. Bathroom and showering facilities are often shared and may not be en-suite
No. There'll be some light walking and hiking suitable for most fitness levels. Nothing too challenging.
For details of your joining hotel please refer to your tour voucher.
Joining Instructions (Airport to Hotel)

By Taxi: $70-80, approximately 30 minutes.
By Shuttle Bus: $33 for 1 person, $8 per additional. The "Super Shuttle" is a 24-hour service that takes approximately 1 hour. The shuttle waits outside of the terminal and provides door-to-door service.
By Skybus: $18 per person. Leaves from outside the airport terminal every 10-15 minutes and takes approximately 1 hour.
Please note that Day 1 is an arrival day and no activities have been planned for that day other then your welcome meeting in the evening, so you can arrive at any time.
You will be on the move a lot, so our advice is to pack as lightly as possible.
We recommend using a backpack for your convenience, or a medium-sized suitcase if you prefer. Heavy luggage is not recommended for the health of the CEO, who will take a lead in loading the storage trailer. Due to space in the trailer, we will not be able to accommodate more than one piece of main luggage per person. A good size day-pack (20-35L) is also essential to carry your personal gear for the day, as access to luggage between destinations will be limited. This daypack will be used to carry your personal gear for the day, your lunch and a water bottle.
New Zealand weather can be quite variable, even in summer, and layers are recommended throughout the year.
Packing List
• Face masks (required)
• Hand sanitizer (required)
• Pen (Please bring your own pen for filling out documents.)
• Rubber gloves
Important notice for passport holders from 60 visa waiver countries, including the UK, Canada, USA, and EU:
Electronic Travel Authority (ETA)
From 1 October 2019, passport holders from 60 visa waiver countries travelling by air or cruise and entering New Zealand without a visa (tourists) will need to hold an ETA before travelling to New Zealand. You will be able to apply for an ETA from July 2019.
For more information and full list of eligible countries please visit https://www.immigration.govt.nz/nzeta
Reviews for 15 Day Highlights of New Zealand
20 reviews
Total review count and overall rating based on Backpackerdeals and Travello reviews.
We'd love to hear about your experience! Share your feedback with us, and get rewarded!
Policies
Terms & Conditions:
The minimum age for clients traveling on this tour is 12

An adult over the age of 18 must accompany each child under the age of 18. It is imperative that one adult accompany each child

The supplier reserves the right to restrict the number of travelers under the age of 18 on tours

Date of birth must be submitted for this product
Cancellation Policy:
For a tour departing between January 19, 2022 and April 30, 2023, travellers will be permitted to cancel their confirmed tour services, pre- or post tour accommodation services, extra services, or transfer services at any time prior to 14 days from the date of tour departure at no charge if they also rebook another tour service and/or reschedule travel to a later date, which later date must be within two years of the initial departure date.

The traveller must rebook their deferred travel at the same time as their cancellation in order for the policy to be applicable.

For tours booked to depart between January 19, 2022 and April 30, 2023, the traveller will be responsible to pay the difference if the rebooked tour is priced higher than the original tour and will receive a travel credit for the difference that will be kept on file with The Supplier for two years from the date of rebooking if the rebooked tour is priced lower than the original tour.
All customer cancellation & refund requests are also subject to our website's own refund conditions.
Tour Operator
G Adventures Asia
Ramada Auckland - Federal Street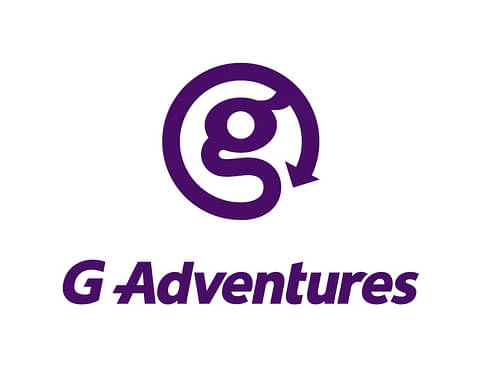 Flexible booking
Book your experience stress-free and know we're here to help.