Duration
15 Days 14 Nights
Max Group Size
22
Minimum Age
18+

i
Fitness Level
Moderate
Meals
Partially included

i
Start & End Location
Johannesburg

i
What's Included
Get up to $310 cash back per person when you book with us

A 15-day Southern Africa adventure through South Africa, Botswana, and Zimbabwe

Take a drive through the Khama Rhino Sanctuary

Join a once-in-a-lifetime Okavango Delta overnight bush camping excursion

Guided rhino walk and open vehicle safari drive in Matobo National Park

Kruger National Park entrance with wildlife safari drives in the Lando

A traditional dinner & local dancing

Marvel at the sheer scale & power of Victoria Falls

Visit the Lusumpuko Women's Club for lunch

All accommodation: Hotel (3 Nights), Participation Camping (10 Nights), Basic Bush Camp (1 Night)

Meals: 13 breakfasts, 12 lunches, 8 dinners

Transport: Lando (overland adventure vehicle), Open Safari Vehicle, Mokoro, Walking
What to Expect
Now's the time to explore Africa on your terms with this affordable tour for young travellers. When it comes to raw, in-your-face wildness, South Africa, Botswana, and Zimbabwe is where it's at – and even more spectacular from the vantage of your rugged Lando.
Witness traditional dancing, explore the Okavango Delta with a wildlife walk and bush camping, track rhinos on foot in Zimbabwe's Matobo National Park, and capture the "big five" (in photo form, of course) in South Africa's Kruger National Park, while camping keeps you close to the incomparable scenery. This quick tour isn't simply a taste of Africa; it's a full-course meal – with seconds.
Where we visit
Day 1: Johannesburg
Arrive at any time. Then, tonight, get to know your group on your first night out together in Johannesburg. After your welcome meeting at the hotel, choose to enjoy an Amarula cocktail at the bar or go to Emperors Palace, with a wide array of restaurants and bars to choose from. So sit back, relax, eat some grub, sip a cocktail, and get to know your fellow travel buddies as the adventure begins.
Accommodation: Hotel
Day 2: Johannesburg to Serowe
Get ready to check another country off those travel lists as you and the group pass across the border into Botswana. Today will be a lot of driving, but use this opportunity to talk with your group, swap stories, and watch as the landscape changes around you from the desolate scenery of central-eastern Botswana to the wild bush within the Khama Rhino Sanctuary.
You'll stop here for the night to set up camp, enjoy your fellow travellers' company around a fire, and fall peacefully asleep beneath the stars.
Transport: Lando with an approx driving time of 7 hrs
Accommodation: Camping
Day 3: Serowe to Maun
Hop into an open-air safari vehicle to search for the sanctuary's rhinos and other wildlife species.
After your wildlife drive, jump in the Lando and continue to Maun. Scroll through your camera roll, checking those pictures while the land outside your window becomes more fertile as you approach the area of the Okavango Delta. You might be looking for something adventurous after a day of travel so choose to take an optional scenic flight over the delta to get those hearts thumping like the beat of African drums.
Transport: Open-air safari vehicle with an approx driving time of 2 hrs, Lando with an approx driving time of 7 hrs
Accommodation: Camping
Day 4: Maun to Okavango Delta
Today is going to be busy but fun! You'll wake to the sound and smell of the bush around you and later dive right into some nature with a wildlife walk. The cool thing about being on foot is that you will learn about tracking the animals and gain insight into their movement patterns and behaviour on a much more intimate level.
From there, the group will begin an exciting excursion deep into the Okavango Delta in a traditional mokoro (dugout canoe) to do some birdwatching on the way to a basic bush camp for the evening (get ready to unplug completely). Set up camp, sing with the locals, and simply unwind with a sundowner around the campfire.
Pack a small bag for this overnight excursion; you can leave your big bags with the Lando. Please note that there are no showers or running water for toilets, so bring along 5 litres of water for both drinking and cleaning.
Transport: Safari vehicle with an approx driving time of 1 hr, Mokoro with an approx paddle time of 2 hr
Accommodation: Basic Bush Camp
Day 5: Okavango Delta to Gweta
Africa is home to some of the most beautiful sunrises in the world. Today (if the weather is just right), you will experience the almost too-vibrant colours of that quintessential sunrise everyone pictures when they think of going on a safari to Africa.
Then, tip your head back, take a deep breath, and feel the mokoro cut through the crystal clear channels as you ride out of the Okavango Delta. The group will take some time to freshen up in Maun (showers for everyone!) before embarking in the Lando to Gweta, where the group will camp under massive baobab trees for the night.
Transport: Mokoro with an approx paddle time of 2 hrs, Safari vehicle with an approx driving time of 1 hrs, Lando with an approx driving time of 4 hrs
Accommodation: Camping
Day 6: Gweta to Kasane
Today, you'll journey to Chobe National Park, home to the largest elephant population in southern Africa. As you drive through the verdant lands between Gweta and Kasane, watch the surrounding grasslands that teem with life and are home to many antelope, which attract a wide variety of predators. Keep your eyes focused as the world passes you by.
The best way to appreciate one of Botswana's national parks and its thousands of resident elephants, crocodiles, and hippos is on an optional sunset boat cruise on the Chobe River. Alternatively, you may also choose to embark on an open-vehicle safari drive in search of lions, antelope, and, of course, elephants.
At the end of the night, reward yourself with a group toast as you camp under the great big African sky.
Transport: Lando with an approx driving time of 6 hrs
Accommodation: Camping
Day 7: Kasane to Victoria Falls
Buckle those seat belts and cross the border from Botswana to Zimbabwe, home of epic Victoria Falls.
All that driving is bound to make you hungry, and your guides have a treat for you today! The group will have a traditional lunch at the Lusumpuko Women's Club. A demonstration by the ladies will show you exactly how Zimbabweans traditionally eat their food, and you'll be served a farm-to-table meal made with traditional, local, in-season ingredients. This meal provides much-needed income to the cooperatives' 20 members – changing their lives and families in the process.
With full bellies and even more full hearts, get ready to feel the mist in the air as you enter the town of Victoria Falls.
Get up close and personal with one of the largest waterfalls in the world. For the adventurous, go whitewater rafting, take a scenic helicopter flight over the falls, or take the plunge (literally) while bungee jumping with Victoria Falls in sight.
Transport: Lando with an approx driving time of 3 hrs
Accommodation: Camping
Day 8: Victoria Falls
Get close and personal with one of the largest waterfalls in the world on this free day in Victoria Falls. Feel the strength of the water splashing your skin on the observation deck, taking in the sound of tons of water thundering in over the edge of the falls in the distance and make your day as relaxing or hair-raising as you like.
Accommodation: Camping
Day 9: Victoria Falls to Matobo National Park
Rise early to the sounds of Victoria Falls thundering in the distance before the group heads out on the long but scenic drive to Matobo National Park. Take this time to enjoy the scenery, get to know your group more, and reflect on what you hope to gain from taking this trip.
Transport: Lando with an approx driving time of 6 hrs
Accommodation: Camping
Day 10: Matobo National Park
Huge granite masses, land that has been walked on for forty thousand years, and a peaceful quiet that will have you wondering why you would ever want to return to the hustle and bustle of the modern world are what await you on this visit to Matobo National Park in Zimbabwe.
Set off on foot into the bush and enjoy a guided walk while tracking white rhinos. Then, hop aboard an open wildlife safari vehicle and bump along past huge granite masses shaped by time and the elements in search of the stunning wildlife that calls this small park home.
Accommodation: Camping
Day 11: Matobo National Park to Tshipise
Another day, another slice of adventure! Make the most of your day by getting to know the people in your group. Share past travel stories, take backseat bus selfies, and watch as the African scenery passes you by on your way across the border into South Africa.
In the evening, sit back, relax, tip your head to the sky and bask in the warm water of the mineral pool at your campsite.
Transport: Lando with an approx driving time of 7 hrs
Accommodation: Camping
Day 12: Tshipise to Kruger National Park
Welcome to wildlife country! Kruger is the kind of place that you'll visit but still want to return to over and over again. With nearly 5 million acres, this park offers some of the best access to wild animals in Africa, so prepare for an epic time. Keep those cameras ready and experience your ultimate African safari fantasy becoming a reality.
Search for lions, elephants and many other animals on a full-day wildlife safari drive. However, it's not just about the animals. This sprawling sanctuary is home to much more; think giant baobab, fever, and marula trees towering over the savannah in a place that feels older than time itself. Stop at prime viewing areas like Hippo Pool, the Kruger Tablets, and the Red Rocks and revel in your primitive surroundings as nature moves around you.
Transport: Lando with an approx driving time of 6 hrs ​​​​​​​
Accommodation: Camping
Day 13: Kruger National Park to Greater Kruger Area
Yesterday was only a taste of the beauty that resides in the National Parks of South Africa. Today, you will head out into Kruger National Park again on another wildlife safari drive in the Lando. You can also choose to upgrade this trip and embark on this experience in a 4x4 safari vehicle instead.
Take your gaze to the sky today and try to search for all of the things you didn't get to yesterday.
In the evening, fill your bellies with a traditional dinner together, then grab someone's hand and work up a sweat with some local dancing as the night settles around you.
Transport: Lando with an approx driving time of 7 hrs ​​​​​​​
Accommodation: Camping
Day 14: Greater Kruger Area to Johannesburg
While you may be leaving the bush behind today, the memories will stay with you forever, so don't despair. Instead, look ahead with excitement as you journey back to Johannesburg, South Africa's largest city and economic heart.
Transport: Lando with an approx driving time of 8 hrs
Accommodation: Hotel
Day 15: Johannesburg
Alas, it's time to go home, but not before giving "Jozi" some love! Perhaps you'll extend for a few days and enjoy this vibrant, up-and-coming South African city.
Departure info
Tour departs from the meeting point at Airport Game Lodge, 21 4th Rd, Kempton Park, Johannesburg, 1624, South Africa (meeting location may change, please check your final documents for the confirmed location).
Frequently Asked Questions
You will be on the move a lot, so The Operator's advice is to pack as lightly as possible. Your baggage should be clearly labelled and restricted to one soft compact suitcase or sports bag with a maximum of 15kg, plus a daypack. Luggage limits on airlines are strictly enforced, and space on vehicles is limited. Porters are not often available, so be prepared to carry your own bags.
For the camping-style tours, you will need to provide your own sleeping bag, small pillow and sleeping sheet (if you would like). The Operator provides the tent and the sleeping pads.
It is important to pack clothes for warm days and cool evenings, as well as a warm jacket for early morning wildlife safari drives. Please note that the seasons in Africa are quite extreme. Winters (especially in South Africa, Namibia and Botswana) can be really cold, and summers will be really hot. Therefore, if you travel during the winter months (May to October), please ensure that you bring warm clothing and a suitable sleeping bag.
A set of smart casual clothes is also advisable.
Please be advised that if you plan to bring a drone with you, the use of drones in national parks in Southern Africa is prohibited.
PACKING LIST

Additional Items:
Sleeping bag and liner (Seasonally appropriate)
Cold Weather:
Long-sleeved shirts or sweater

Scarf

Warm gloves

Warm hat

Warm layers
Documents:
Flight info (required) (Printouts of e-tickets may be required at the border)

Insurance info (required) (With photocopies)

Passport (required) (With photocopies)

Required visas or vaccination certificates (required) (With photocopies)

Vouchers and pre-departure information (required)
Essentials:
Binoculars (optional)

Camera (With extra memory cards and batteries)

Cash, credit and debit cards

Day pack (Used for daily excursions or short overnights)

Ear plugs

First-aid kit (should contain lip balm with sunscreen, sunscreen, whistle, Aspirin, Ibuprofen, bandaids/plasters, tape, anti-histamines, antibacterial gel/wipes, antiseptic cream, Imodium or similar tablets for mild cases of diarrhea, rehydration powder, water purification tablets or drops, insect repellent, sewing kit, extra prescription drugs you may be taking)

Flashlight/torch (Headlamps are ideal)

Fleece top/sweater

Footwear

Hat

Locks for bags

Long pants/jeans

Moneybelt

Outlet adapter

Personal entertainment (Reading and writing materials, cards, music player, etc.)

Reusable water bottle

Shirts/t-shirts

Sleepwear

Small travel towel

Sunglasses

Toiletries (Preferably biodegradable)

Watch and an alarm clock

Waterproof backpack cover

Windproof rain jacket
Health & Safety:
Face masks (required)

Hand sanitiser (required)

Pen (Please bring your own pen for filling out documents.)

Quick Covid Test/Antigen Test

Rubber gloves
Warm Weather:
Sandals/flip-flops

Shorts/skirts (Longer shorts/skirts are recommended)

Sun hat/bandana

Swimwear
1
All countries require a valid passport (with a minimum 6 months validity). Contact your local embassy or consulate for the most up-to-date visa requirements, or see your travel agent. It is your own responsibility to have the correct travel documentation. Visa requirements for your trip will vary depending on where you are from and where you are going.
1
Tipping is an expected, though not compulsory, component of your tour program. The gesture serves as an expression of appreciation for exceptional service, and the amounts given are up to your discretion.
Tipping is one of the most direct ways that you can have a positive economic impact within the African community. Although it may not be customary for you, it is an important source of income for those in the tourism industry. Giving a tip should be seen as a formal 'thank you', and the action should in no way be awkward.
The best method of tipping someone that has served the whole group is to plan in advance and not rush when it comes to saying goodbye. A suggestion would be for each group member to contribute anonymously by putting their tip into an envelope. This often works the best, and the group should gather to present the gift to the recipient(s), offering their thanks and showing their appreciation. This method brings the action out into the open, allowing for a friendly and appreciative interaction between the group and the recipient(s).
You may use the following as a guideline, all given in a per-person format:
Trip Guide 5-8USD (per day, per person)

Local guides 2-3USD (per day)

Safari Guide/Driver 2-3USD (per day)

Restaurant Staff 10-15% of the cost of the bill

Okavango Delta polers 50-100BWP (Botswana Pula)
1
Travel insurance is compulsory in order to participate in any of the trips. When travelling on a group trip, you will not be permitted to join the group until evidence of travel insurance has been sighted by your guide, who will take note of your insurance details.
When selecting a travel insurance policy please bear in mind that all clients must have medical coverage and that The Operator requires a minimum coverage of USD200,000 for repatriation and emergency rescue. They strongly recommend that the policy also covers personal liability, cancellation, curtailment and loss of luggage and personal effects. If you have credit card insurance they require proof of purchase of the trip (a receipt of credit card statement) with a credit card in your name. Contact your bank for details of their participating insurer, the level of coverage and emergency contact telephone number
1
The currency in South Africa is the South African Rand (ZAR). The South African rand is also an accepted form of payment in Namibia. In Botswana, payments at supermarkets, post offices etc., are to be with Pula (BWP), but activities and drinks at campsites can be paid for in USD. Zimbabwe uses the US Dollar and the South African Rand.
Each currency can be obtained locally by changing foreign currency or by using ATMs (where available), which will disperse local currency. Your guide will inform you where you can change money throughout the tour and approximately how much you will need.
The Operator strongly advises that you bring ZAR or USD from your home country or exchange money before the start of the tour to avoid delays on tour.
Due to past problems with forgery, $US notes that are older than the year 2006 are not accepted in Africa. Large notes (US50, US100 etc.) can be difficult to change in some places but will gain you the best exchange rate.
Please do not bring Travellers' cheques to Africa. They are difficult, if not impossible, to exchange in many places.
Visa/Plus system cards are the most widely accepted debit cards. It is harder to find machines for Mastercard/Cirrus cards. The Operator highly recommends that if you hold a Mastercard, you obtain a Visa card prior to departure and travel with both. This is also useful should something unforeseen happen to one of your cards during your travels. While there are many ATMs in the major centres, there are no guarantees that your credit or debit cards will actually work in Africa. Check with your bank.
Credit cards can be used in major cities and towns ONLY, but please do not rely on them as a method of payment because they are generally not widely accepted. You should be aware that to purchase products or services on a credit card, a fee of 5%-10% usually applies. The majority of the optional activities can also be paid for by credit card. Your guide will advise on these.
Please note that in many areas, there may be occasional power outages, where there will be no electricity for hours at a time. In addition, ATMs outside of larger centres often run out of cash or can be out of order unexpectedly. These factors could affect your ability to access money from ATMs. As such, please do not rely on credit or debit cards as your only source of money.
A combination of foreign currency and debit/credit cards for cash advances is best. Always take more rather than less, as you don't want to spoil the trip by constantly feeling short of funds.
1
Allow USD95-125 for meals not included.
1
This is not a physically demanding journey; however, travelling can be difficult, with long drives and poor road conditions at times. Despite this, most clients feel that the diversity of the African landscape, countries, culture and wildlife are all well worth the experience. The Operator uses a comfortable and safe customized safari truck for long drives.
An essential part of your safari is participation. The group is usually divided into small groups and given different tasks which change on a day-to-day basis, from kitchen duty group (helping in prepare meals and clean up afterwards), the packing group (sets up all tables and chairs outside) and the cleaning group (which cleans the truck by emptying the rubbish bin and brooming). It is all part of your adventure, and when everyone puts in a little effort, the trip will run smoothly. Your guides will do all the meal preparation, but they do ask the clients to help with the washing up. Team spirit is part of the fun!
All camping equipment (with the exception of your sleeping bag and pillow) is supplied. The Operator supplies dome tents, and assembly/disassembly takes only 5 minutes. All tents have built-in insect nets. Mattresses are also available, which are approximately 4cm thick, warm and comfortable. Sleeping bags can not be rented on any of our Africa overland or safari, so you'll need to bring your own.
1
The Operator uses a custom-built 24-seat overland adventure vehicle (OAV) named the Lando to criss-cross through Southern Africa. The Lando allows the entire group, including your CEO, to travel together, and because of its height, is great for wildlife viewing and for enjoying the scenic landscape.
Road conditions can run the full gamut from new to being in very poor condition. This style of travel is by no means luxury, but it allows The Operator the flexibility of making stops when needed and reaching some out-of-the-way parts of Africa where the traditional safari crowd would not dare to go.
Features of the well-equipped overland adventure vehicle (OAV) include:
Storage for your main luggage is accessible from inside the vehicle

Day packs can be stored at your feet or on the luggage shelf above

Onboard safety box for valuables

Front viewing windows and large sliding windows both great for wildlife viewing

Reclining seats

Fully equipped mobile kitchen

Access to a 250L tank of drinking water

Air-conditioning

A charging station, when available in camp (South African plug - 220-240V)

USB charging ports for every traveller at their seat

Wifi in selected countries, depending on the network reception
Please note that the Landos do not have on-board bathrooms.
This is not a physically demanding journey; however, travelling can be difficult, with long drives and poor road conditions at times. Please take note of the travel times and distances in the above itinerary, and consider that this is often on poor quality, bumpy roads. Despite this, most clients feel that the diversity of the African landscape, culture and wildlife are all well worth the experience.
1
The first and last nights of this tour in Johannesburg will be spent in simple hotel accommodation. From day two onwards, you will be camping in 2 person safari tents. Camping in Africa is truly an adventure. You will be able to get off the beaten track to get a first-hand experience of the beautiful wilderness and nature. While camping, you'll stay at designated campsites in national parks and outside towns. Campsite facilities in southern Africa are generally good but can be basic in certain places. There are generally small restaurants and/or bars, washing facilities and occasionally telephones available.
The camps have flush toilets, and showers at some camps are outdoors, having simple reed enclosures for privacy. Additionally, warm water is available at most sites, but it is not guaranteed to always be warm when you take your shower; the warm water may be used up by others who also use the camp. The group usually sets up camp within close proximity to the toilet facilities, though occasionally, to reach them, you may have to walk a short distance.
All camping equipment (with the exception of your sleeping bag and pillow) is supplied, including camp mattresses, which are warm and comfortable. The Operator supplies dome tents, and assembly/disassembly takes only 5 minutes. They are good quality, durable, industry-standard 2-person safari canvas tents. Please note that most adults will not be able to fully stand up inside the tents, though most travellers find these more than adequate, as they have a base area of approximately 4 square meters. These tents are regularly treated with a waterproofing agent, but under certain rainy conditions, the tent fabric may become saturated to the point where seepage or leakage may occur. All tents have built-in mesh insect netting on the windows and doors.
You will travel with your own portable camp chairs with a comfortable back-rest and utilize the Operator's own cooking equipment to provide the group with good quality camp meals.
In camping within the national parks and conservation areas, some campsites are enclosed to keep the resident wildlife out. However, other camps are open to the natural environment – care must be taken, especially at night, when a torch/flashlight is recommended when walking around the camp area.
Despite the challenge that a few days of "roughing it" may pose to some, the experience of being that close to nature, camping under the African stars, and seeing incredible wildlife at your tent's doorstep is not just gratifying but ultimately an experience of a lifetime.
1
Airport transfers
Meals not listed
Optional activities
Departure tax of USD20
1
Policies
Terms & Conditions:
Participants should have access to at least an additional USD $200 (or equivalent) as an 'emergency' fund

Travel insurance is compulsory in order to participate in any of these trips

The minimum age is 18 years & the maximum age is 39

Guests are asked to participate in the preparation of meals, clean up, and vehicle unpacking/loading, so everyone can relax together after a long day of touring
Cancellation Policy:
Cancellation received 60 days or more before departure of first product or service in relevant booking: Lifetime Deposit will be held by the Tour Operator in accordance with these Terms, the remainder of the payments made to the Tour Operator in respect of the cancelled product will be refunded

Cancellation received 30-59 days before departure of first product or service in relevant booking: Lifetime Deposit will be held by the Tour Operator in accordance with these Terms, an amount equal to 50% of the remainder of the payments made to the Tour Operator in respect of the cancelled Tour will be refunded.

Cancellation less than 30 days before departure of first product or service in relevant booking: Lifetime Deposit will be held by the Tour Operator in accordance with these Terms, and no further refund will be payable.
Tour Operator
G Adventures Africa
21 4th Rd, Kempton Park, Johannesburg, 1624, South Africa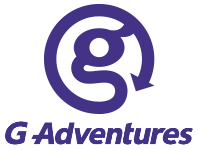 Reviews for 15 Day Southern Africa Encompassed