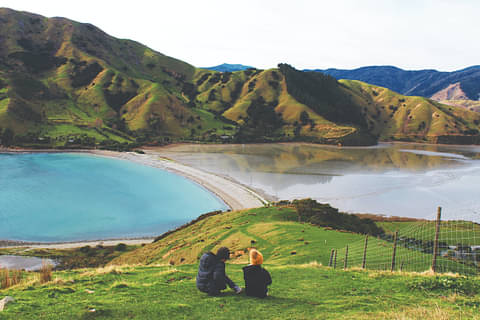 Kia Ora!

With 29 distinctive regions that stretch more than 1,600 kilometres across two main islands, New Zealand is a country worth getting around.

Being so compact in size, you can easily visit several destinations on your next holiday, whether it be across the South Island, North Island, or both.
If you're an active adventurer, there's walking tours like this one near Lake Mapourika, which includes a cruise and rainforest walk, or head to Ruby Island on this cruise, which includes a scenic walk around "the jewel of Wanaka".
For those who'd rather opt to get the most bang for their buck, there's a number of bus pass options ranging from 15 Days to 25 Days - which are great for those looking to see more, for less.
Or, treat yourself to a unique experience and take a look at one of the multi-day tours, departing Queenstown, Aukland and Christchurch.
Check out our deals on getting around in New Zealand below.