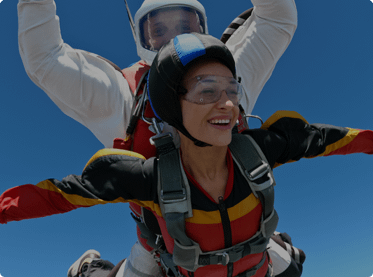 Are you brave enough for this adventure?
Forget the bungees - kickstart your New Zealand adventure with an epic skydive! Jump from 16,000 or 13,000 ft to catch some great views and get your heart racing at the same time. Dives in Auckland will take you over the heart of New Zealand's countryside, past some of the most stunning landscapes the country has to offer.
Check out our deals on skydiving in Auckland below.