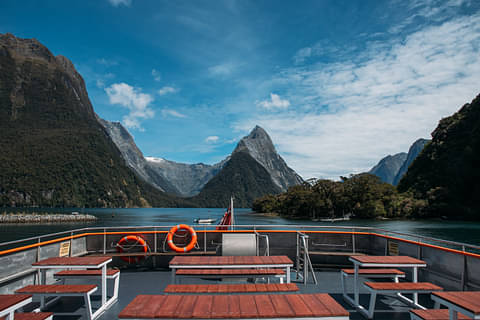 MILFORD SOUND
Kayaking in Milford Sound
Have fun and get active.
Navigate through New Zealand's craggy glaciers and sail under active waterfalls on a kayak tour of Milford Sound. You will get a firsthand look at this famous fiord, plus a great workout while you're at it!
Book one of our kayaking activities in Milford Sound below.
More activities to explore