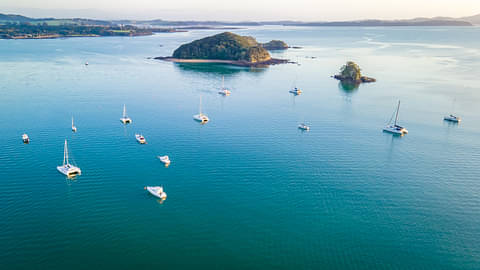 Keen to explore the beauty of the Bay of Islands? Why not start in Paihia?
Located in the far north of New Zealand's North Island, Paihia is the Bay of Islands' tourism mecca - and for many reasons.
Just 60km north of Whangarei, the towns of Russell and Kerikeri are also close by, with the historic settlement of Waitangi, and the residential and commercial area of Haruru Falls to Paihia's west.
The port and township of Opua, and the small settlement of Te Haumi, lie to the south making this town central to exploring the best of the North Island's best.
Ready to dive in and discover more? Check out our Paihia tours and activities below!