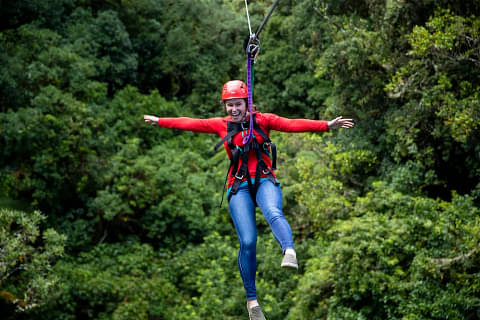 From Rotorua's geothermal landscapes, sparkling lakes to beautiful forests, this is New Zealand's natural playground.
With so much to see and do, why not check out one of our Rotorua tour packages?
Check out a Rotorua Day Tour where you can relax and take a dip in the bubbling hot springs, or, dive into the region's ancient Maori culture on a Rotorua Cultural Tour.
For the thrillseekers out there, you can even take a splash white water rafting - a favourite for thrillseekers of all ages!
From Rotorua canopy tours to exploring Tamaki Maori Village and Te Puia, there's a Rotorua adventure for you.
Check out our Rotorua travel deals below!