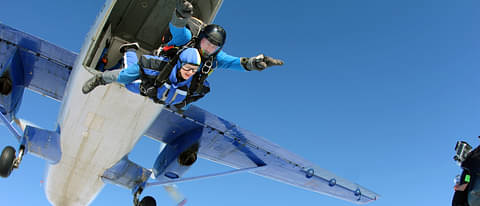 Save on your skydive in Lake Wanaka!
Whatever you do, don't look down! Get ready for one of life's ultimate thrills... free falling from 15,000ft. We've found you the best skydiving deal in Lake Wanaka, you'll enjoy incredible bird's eye views over the Southern Alps and Mount Cook, so how could you say no?
Check out our skydiving deals in Lake Wanaka below.