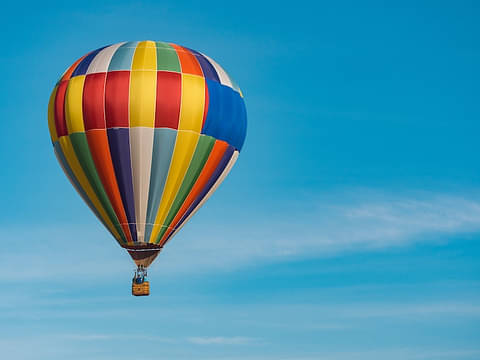 ALICE SPRINGS
Soar across the Red Centre in style with an unforgettable hot air balloon ride adventure
View Best Deals
See Australia's red desert heart from new heights with one of our exclusive hot air balloon rides deals.
Discover the beautiful Red Centre of the Northern Territory, including Alice Springs, World Heritage-listed Uluru-Kata Tjuta National Park and Kings Canyon region, all from above.
With both Alice Springs or Ayers Rock Airport within a three-hour flight from the east and south coast cities of Australia, travel to and from the region has never been easier.
Wake up early to experience an Alice Springs sunrise hot air balloon ride, where you'll encounter incredible views of the MacDonnell Ranges and Owen Springs Cattle Station. Be on the lookout for red kangaroos, wild camels, and native birds in this experience you're sure to never forget.
Check out our hot air balloon deals for Alice Springs below.