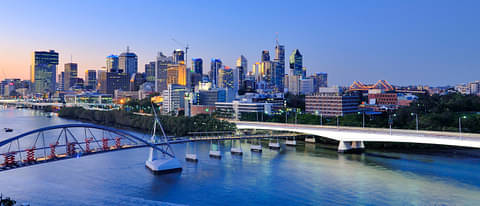 Welcome to Queensland's vibrant capital city
Featuring a burgeoning population of cafes, restaurants, bars, galleries, green spaces and more - Queensland's capital, Brisbane, is quickly becoming one of the east coast's hottest holiday destinations.
With one of our Brisbane tours or activities a sure fire way to guarantee yourself a good time, the Brisbane tourism industry is booming, with Brisbane tour packages including Brisbane Day Trips one of the most popular options for those looking to make the most out of their time in The River City.
From a Brewery Cruise of the Brisbane River to a multi-day adventure out to Moreton Island 2 Day 4WD Camping Adventure, there is a Brisbane tour perfect for everyone, so book your next adventure, today!
Check out more Brisbane deals below