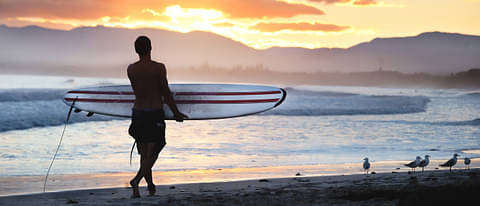 Get on board in Byron.
Got a few days in Byron Bay? Make the most of them with an awesome multi-day tour. Experience the beautiful beach and soak up some of the action with surfing courses that'll have you riding the famous Byron waves! Master the basics, or learn different tricks at Tallow Beach and The Pass.
Book our deals on multi-day tours in Byron Bay below.