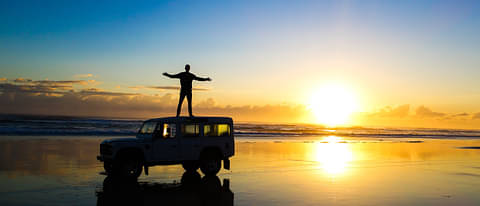 History, scenery and sand.
Buckle up! It's time to explore Hervey Bay with an incredible 4WD tour around Fraser Island. See the island in a day with an action-packed drive across the white sands of 75-mile beach and through lush rainforest. Learn about the Maheno Shipwreck and old Aboriginal folklore and then kick back and relax at Champagne Pools - an all natural jacuzzi!
Check out our 4WD Hervey Bay deals below.