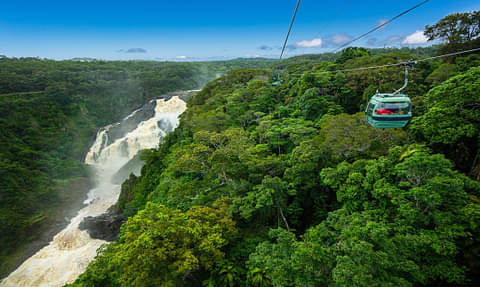 Step into the quaint rainforest village and explore the beauty of the natural surrounds of Tropical North Queensland.
Located north-west of Cairns, Kuranda is nestled within one of the oldest tropical rainforests on earth. Jump aboard the famous Kuranda Scenic Railway & Skyrail and unwind your way through waterfalls, breathtaking Barron Gorge and learn about the history of the making of the handmade tunnels and bridges. To see the best of Kuranda, shop at the Kuranda market and explore the unique wildlife experiences such as cuddling a koala, visiting the butterfly sanctuary and joining a riverboat tour.
Explore our tours and activities in Kuranda below!