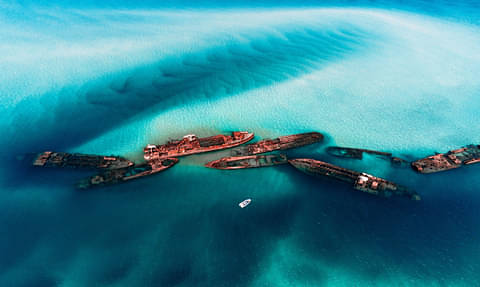 MORETON ISLAND
Shipwreck Snorkelling, Cruises, Multi-Day Tours
View Best Deals
The ultimate getaway at "The Gem of Southeast Queensland".
Located north-east of Brisbane, Moreton Island is the third largest sand island in the world. Take an adrenaline adventure snorkelling at the famous Tangalooma Wrecks or surf your way down massive sand dunes. Alternatively, join a camping tour where you'll go bush hiking, kayaking, exploring freshwater lakes and bond with new friends over a campfire.
Explore our tours and activities in Moreton Island below!