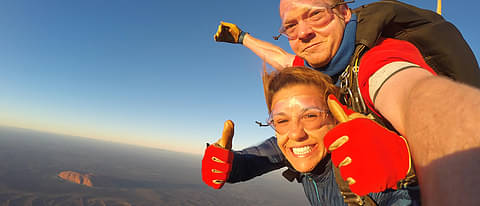 Soar over stunning desert.
Get sky high at Uluru with the ultimate skydive adventure! Fall from 12,000ft and marvel at stunning views of one of Australia's most sacred sites. See Kata Tjuta, Mt. Connor and Lake Amadeus from the air and marvel at the sprawling Aussie desert. This is one outback experience you just can't miss.

Check out our deals on adrenaline trips at Uluru below.