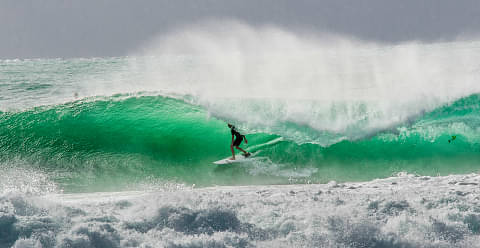 WOLLONGONG
No trip to the NSW south coast is complete without a dip in the surf and a wander through the streets of Wollongong
View Best Deals
Fun and vibrant, Wollongong is a diverse city on the New South Wales south coast that offers ample opportunities for both relaxation and adventure.
Located roughly 1 hour 30 minutes south of Sydney, the state's third largest city, is surrounded by rainforest-covered escarpment and stunning golden beaches.
Around Wollongong, there are plenty of outdoor adventures from skydiving and scuba diving, to surfing, fishing and mountain biking, as well as breathtaking rainforest walking tracks on the Illawarra Escarpment at Mount Keira and Mount Kembla.
To discover more of Wollongong, book one of our tours or activities today