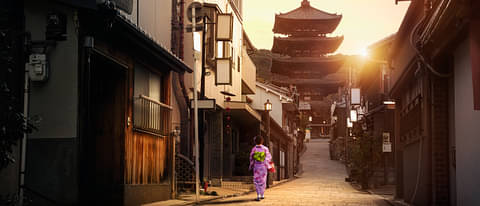 Flower arrangement and matcha flavours.
Ready to truly experience Japanese culture? Look no further than these tours. Try your hand at making flower arrangements, as you learn the ancient art of Ikebana, or dive into tea tasting at an authentic Japanese Tea Ceremony. Brew your own cup of matcha and learn all about the history and tradition this ancient process entails.

Book our deals on cultural tours in Kyoto below.