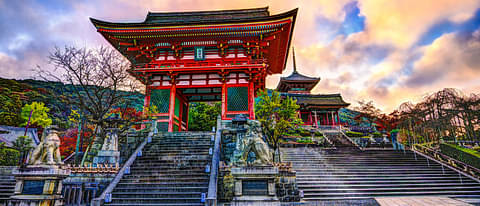 Discover a place where ancient traditions meet modern technology on your next Japan tour.
Welcome to Japan - the home of sushi, waygu and snow monkeys. Whether you want to learn how to make sushi like a pro, explore the picturesque countryside by bike or discover Shiga Kogen - we have the Japanese adventure for you.
Discover beauty everywhere and of every kind in this vibrant country on your next Japan tour or activity.
So 'konnichiwa' Japan, we're coming for you!
Check out our Japan tour packages and deals below.