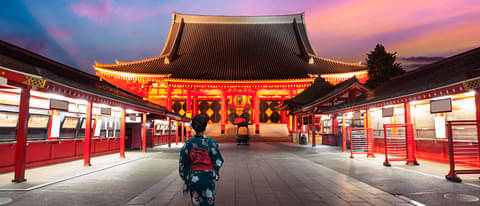 Soba, sushi and a sci-fi skyline.
Love Japanese food? What better place to cook like a pro than Japan's bustling capital city! Discover culinary delights like dashi and miso, make mouth-watering sushi-egg rolls, even give cooking legendary wagyu beef a go. You'll uncover the secrets of Japanese cuisine with the help of local teachers, so don't tell anyone! Go on, indulge your tastebuds in Tokyo.

Check out our Tokyo deals below.