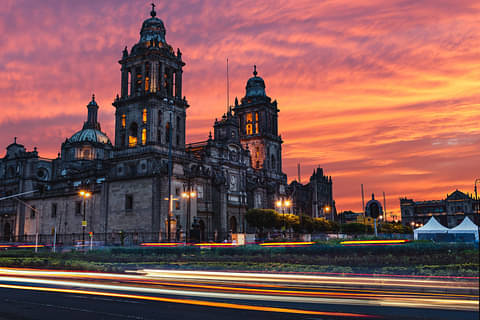 Immerse yourself in the culture and colour of Mexico on one of our Mexico tours!
With 32 states waiting to be discovered, unravel culture and traditions through the magic towns that make up the heart and soul of this country.
Marvel at the beautiful scenery from the beaches to the dense rainforests and eclectic neighbourhoods that all bring their own twist to Mexican culture. Or, go rogue and venture through Mexico's historical hotspots like Chichén Itzá, Teotihuacan, El Tajín and Querétaro.
From families to thrill seekers and everyone else in between, there's just so much to do here! Whether you're exploring via horseback or ATV, here for a few days or plan on turning your holiday into a multi-day, we have something for you!
With our great range of Mexico tours and activities, the best time to book and start your Mexican adventure is now!
Check out our Top 3 Mexico Activities below or keep scrolling to have some Mexico FAQs, answered!