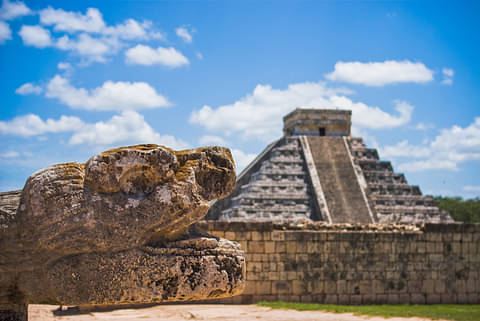 MEXICO CITY
Discounts On Multi-Day Tours
Travel from the ruins of Chichén Itza to vibrant and modern Mexico City!
The best way to explore Mexico is on a multi-day tour! From Mexico City, hop on a tour that takes you to UNESCO World Heritage sites, Tulum, and Agua Azul and Misol-Ha Waterfalls. A multi-day guided tour will cover all the bases — from planning activities to getting you from place to place. This means more time for you to sit back, relax and enjoy all the natural and cultural wonders that Mexico has to offer.
Check out our deals on multi-day tours from Mexico City below.
More activities to explore