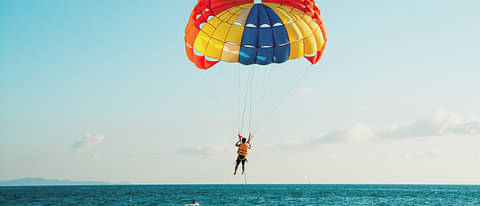 Deals on water activities in the Bay of Islands.
Enjoy making a splash as you parasail behind a boat in the beautiful Bay of Islands. Choose whether you want to go solo on a Single Parasail or whether you want to do it with a mate and go Tandem! This is a Bay of Islands must do.
Check out our deals on water activties in the Bay of Islands below.