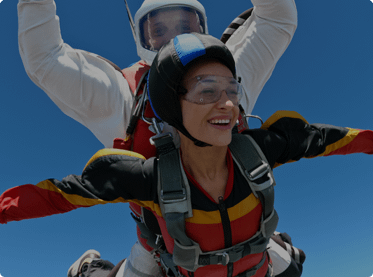 One, two, three, jump!
Searching for the best view of New Zealand? It's from the sky, of course! Choose to jump from 7,000, 9,000, or 13,000 feet in the air. Experience a thrilling 50-second freefall that you'll be telling your friends about for a very long time.
Check out our skydiving deals in North Island below.