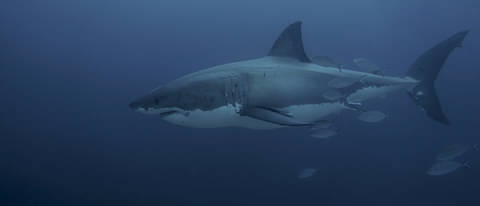 Meet seals and swim with sharks.
Get face to face with some of the most incredible wildlife in Australia. Meet gorgeous furry sea lions at Seal Cove and watch as they frolic and play on the pristine sand. After something a little more thrilling? Then get ready for a cage dive with Great White sharks1 Get up close to these incredible ocean beasts and watch them swim and hunt in their natural habitat.

Book our deals on wildlife and nature tours in Port Lincoln below.