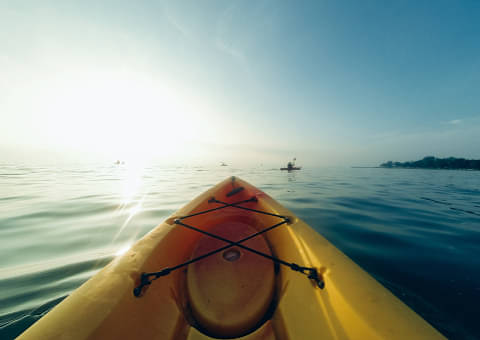 Meet dolphins on a water adventure!
Are you ready for an ocean adventure? Embark on an exciting trip to Double Island Point and Rainbow Bach and meet local dolphins as you hit waves in a kayak! Experience the thrill of the Great Beach Drive, discover the stunning Rainbow Beach sand cliffs and explore headland buzzing with marine life. This is trip you'll never forget.

Check out our kayak tours in Rainbow Beach below.