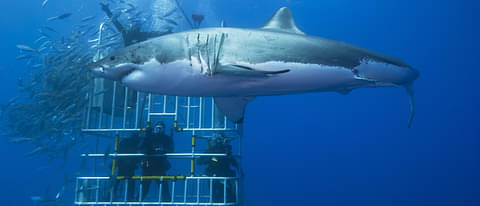 Dive into your Adelaide experience.
Experience Adelaide from the water with these fantastic activities. Embark on a scenic boat ride to Seal Cove, check out the beautiful scenery, and jump in to meet some of Port Lincoln's gorgeous seals. After something thrilling? Take on an epic cage dive with Australia's Great White Sharks! Are you brave enough?
Book our deals on water activities in Adelaide below.