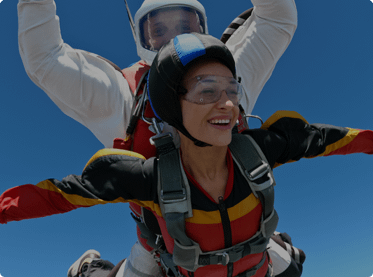 Skydiving deals in Queenstown, Taupo, Wanaka and more!
The ultimate adrenaline rush. Free fall from 15,000ft and soak up panoramic views as you gently glide back down in your parachute. Whether you want to skydive over Lake Wanaka, Queenstown or Taupo - you'll remember skydiving in New Zealand for the rest of your life!
Check out our New Zealand skydiving deals below.